Useful Links

Mark Hancock and Annie McDonald have been teachers of English since the early '80s, in various countries around the world. Over the years, we have each developed different skills and specialist interests within the field of EFL, and here we bring these complementary skills together.
---
Welcome to Headway online.
Practise your English with interactive exercises, puzzles, and games. Try the new Test Builder. You can build a test, then print it or do it on your computer.
---
For more than 150 years, in print and now online, Merriam-Webster has been America's leading and most-trusted provider of language information.
---
The McGraw Center's online resources for undergraduates students include tip-sheets, essays and other guides to best practices in teaching and learning. They offer advice on pedagogical issues within and across disciplines, and are useful for both teaching and scholarly development.
---
Welcome to Book Depository, the world's leading specialist online bookstore. We're proud to offer over 12 million titles, all at unbeatable prices with free delivery worldwide to over 100 countries. Whatever your interest or passion, you'll find something interesting in our bookshop full of delights.
---
An Academic Writing Module: Paragraphs
Writing exercises for self-directed study
---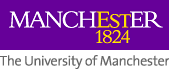 The Academic Phrasebank is a general resource for academic writers. It aims to provide you with examples of some of the phraseological 'nuts and bolts' of writing organised according to the main sections of a research paper or dissertation (see the top menu ).
---
The Academic Word List
---
FrazeIt is a fun and powerful phrase manager. It gives you access to millions of phrases coming from top writers, thousands of famous quotes and most importantly: a handy way to manage your own sentences.
---
phraseup* assists you with writing by finding and filling-in the words you can't remember
---
Cohesion: linking words and phrases
You can use words or short phrases which help to guide your reader through your writing, and to link sentences, paragraphs and sections both forwards and backwards. Good use will make what you have written easy to follow; bad use might mean your style is disjointed, probably with too many short sentences, and consequently difficult to follow.
---
Writing Class: Formal x Informal Language
---
One of the areas in which your writing will be assessed is your ability to write for a specific purpose, choosing language that's appropriate for the particular audience or reader.
---
Writing Class: Linking Expressions
---
The exercises below will help you practise some common expressions used in formal letters. When you've finished, watch our video on creating a formal tone.
---

Find Similar or Opposite words at WordHippo!
Oh ... There's a bunch of other stuff you can do too.
---

Dialect Blog was launched in 2011 as a place for hobbyists, actors, linguists and curiosity-seekers to learn about and discuss the dialects of the English language.
---
Pronunciation
Practise the different sounds of English, improve your stress and intonation, and even listen to some examples of accents from around the UK.
---
Forvo is the largest pronunciation guide in the world, the place where you´ll find millions of words pronounced in their original languages
.
---
Dominic is like the 'Godfather' of the Ielts world. This has to be one of the best resources on the Internet. It's an encyclopedia for IELTS students, it covers every single element of the exam, and for free! He has disappeared recently but no doubt will be back soon.
---
My name is Simon Corcoran. I'm an ex-IELTS examiner and I now run IELTS exam preparation courses in Manchester, UK (I'm a native speaker of English).
The aim of this website is to provide good advice about the IELTS exam, and also to help you improve your English language skills
---
Dictation Exercises for English Learners
UsingEnglish.com is a general English language site, specialising in ESL (English as a Second Language) with a wide range of resources for learners and teachers of English, and has been running since the beginning of 2002. Different varieties of English are used; there are contributors from the United States, Canada, Pakistan and non-native speakers, but much of the site uses British English as it was set up in the UK. A list of staff members and site contributors can be found here.
---
IELTS-blog has everything you need to prepare for the IELTS exam
by yourself
.The whole idea of this blog is to remind you that you're not alone, to share knowledge and experience and to be a place where we help one another improve our English.
---
Need to take the IELTS exam? Feeling nervous? Don't know where and how to start? Well, you've come to the right place.
At
Good Luck IELTS
we show you how to
do your best on the day of the IELTS exam
.
---
---
Dictation Exercises for English Learners
---
Free English Tests and Exercises Online for ESL, TOEFL, TOEIC, GRE, SAT, GMAT
Practice makes perfect! Do you want to improve your English skills and get the highest English test scores? EnglishTestStore provides you free English tests and exercises online for English learners to practice. You can also download free tests for offline use if you don't have time to be online. Select your favorite topic to start.
---
EzineArticles.com brings real-world experts and ezine publishers together.
Our searchable database of hundreds of thousands of quality original articles, posted by Expert Authors & Writers, allows email newsletter publishers who are hungry for fresh content to find articles to include in their next newsletter (up to 25 articles per year per our Publisher TOS).
---
Accelerator
Read faster, one word at a time
---
The Best Free eBooks!
Browse through the most popular titles, recommendations, or recent reviews from our visitors. Perhaps you'll find something interesting in the special collections. There are more than 33,000 eBooks available for Kindle, Nook, iPad and most other eReaders, and they're all free! If you still can't decide what to read you might want to browse through some covers to see what strikes your fancy. Or try the Recent Additions to the library, with genre filter.
---
On this site you can read and download free books online in pdf format. It's database covers an extensive array of pdf books in different languages that describe all types of subjects and topics. For those who're looking for free e books online, this site has made it easier for readers to search for what they want, through their built-in search engine and the additional filters. After typing the search engine keywords, you can also filter the size of the downloadable book, the page count and the language so they can trim down the results to fit what they're actually looking for.
---
English
Practical literacy skills for adults. Choose a topic area.
---
33 ways to speak better English – without taking classes
---
150 Amazing and Free Resources for ELearning
---
This web site is for people studying for an English language exam.
These pages contain free online practice tests for the most important international ESL exams: IELTS, the TOEFL® and TOEIC® tests, and the Cambridge English exams such as CAE, FCE, KET and PET.
---
A simple, yet useful website.
---
---
---
Get Inspired
YOUR GO-TO RESOURCE FOR COLLEGE ESSAY HELP
---
The
Longman Communication 3000
is a list of
the 3000 most frequent words in both spoken
and written English.
---
Learn English speaking FREE with TalkEnglish.com
Our goal is to help you
Learn English
speaking so you can
speak English
fluently. Improve your
spoken English
Free!
---
This game is not for the faint of heart. It's downright hard. - See more at: http://www.proofreadingservices.com/blogs/esl/14770557-can-you-master-this-hard-esl-game?utm_content=bufferf1af4&utm_medium=social&utm_source=twitter.com&utm_campaign=buffer#sthash.JsoNcpor.dpuf
This game is not for the faint of heart. It's downright hard.
You'll be presented with a word, but the letters will be completely out of order. You'll need to rearrange them to spell the word correctly. For short words, it's easy. For long words, well, good luck:
- See more at: http://www.proofreadingservices.com/blogs/esl/14770557-can-you-master-this-hard-esl-game?utm_content=bufferf1af4&utm_medium=social&utm_source=twitter.com&utm_campaign=buffer#sthash.JsoNcpor.dpuf
This game is not for the faint of heart. It's downright hard.
You'll be presented with a word, but the letters will be completely out of order. You'll need to rearrange them to spell the word correctly. For short words, it's easy. For long words, well, good luck:
- See more at: http://www.proofreadingservices.com/blogs/esl/14770557-can-you-master-this-hard-esl-game?utm_content=bufferf1af4&utm_medium=social&utm_source=twitter.com&utm_campaign=buffer#sthash.JsoNcpor.dpuf
---
Place and Manner of Articulation (Pronunciation)
---
Unlimited access to 30,000 audiobooks, only on Scribd
---